Sustainable Environmental Protection
Ocean Bound PET or PCR APET-True Concept: The Circle of Eco-Friendly Plastic.
SPCS supplies distinctive patented environmentally friendly materials (PCR APET, PCR CPET, Ocean Bound PET…), obtaining GRS certification. In the early stage, we invested many resources in development and developed environmentally friendly materials that meet the current environmental protection standards formulated by many countries. We have our R&D team and continue to create products that make the next generation better and, at the same time, can meet the needs of buyers from all over the world. Indeed, we use Ocean Bound PET or PCR APET to make customized bags, cutlery, and more, which buyers require.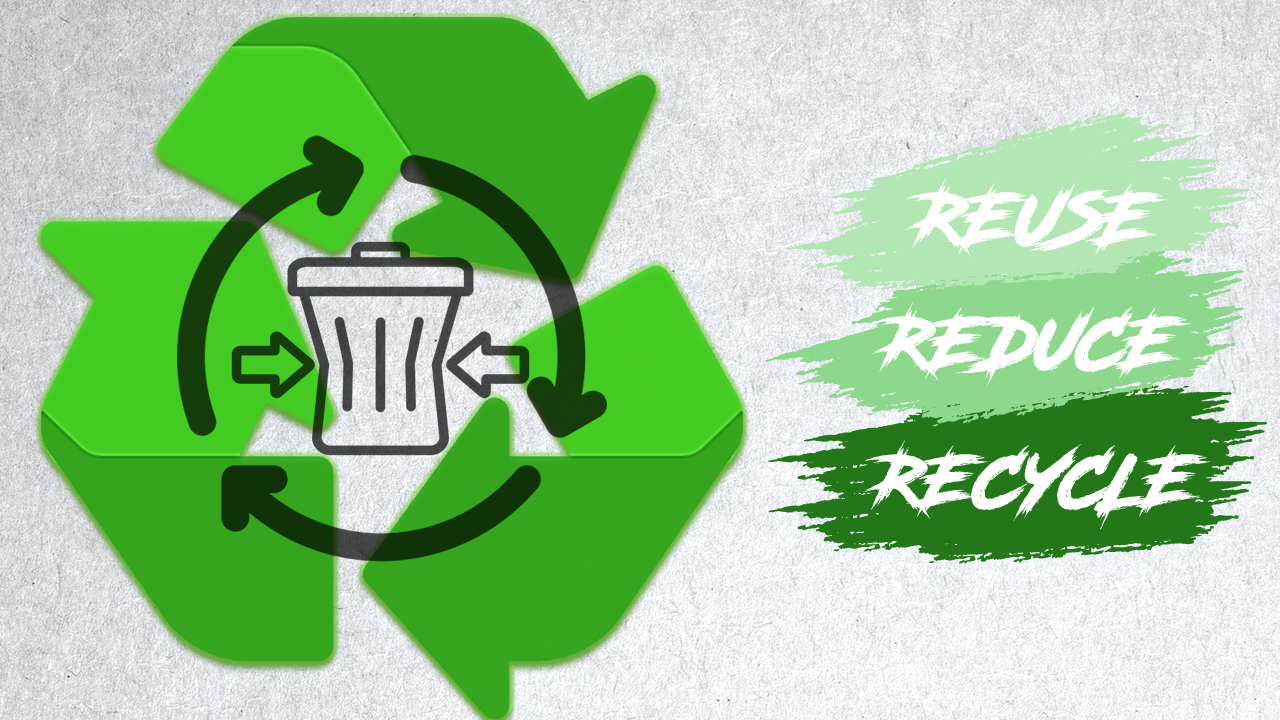 ---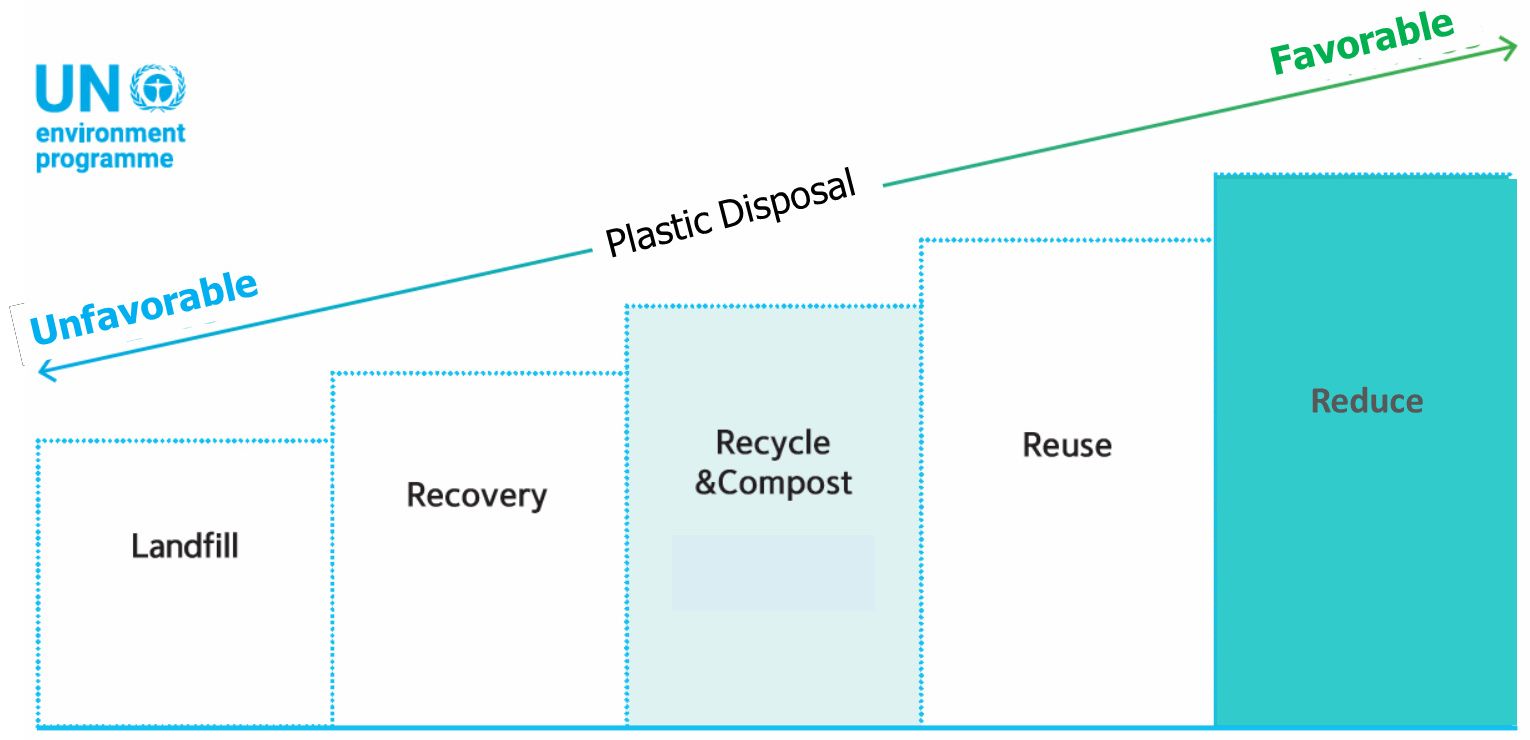 Myths & Facts
Our ordinary cognition is that biodegradability can solve the so-called environmental protection and effectively ease the ecological crisis brought by the world's plastics; however, this is not the case from a broader perspective.
The concept of bio-based plastic seems quite reasonable.
Compared with the plastics made from our commonly known petroleum, bio-based plastics originated from plants (corn, sugar cane, etc.). Thus, they are biodegradable; nevertheless, whether products are manufactured or used in the biodegradation process, they are tough to decompose efficiently through artificial heating and light energy processing.
This is the MYTH.
Advantages Of Petroleum Products
Humanity uses a large amount of petroleum to produce products in its lives, so-called "cheap plastic"; however, we have never considered how much impact it would bring to our environment until we are faced with severe climate changes. By the time we realize fossil fuel products are filling every corner of the earth, such as plastic bottles, bags, boxes, etc. There is ONLY one answer to it: "the importance of properly sorting garbage." This is the cause of the problem. There is nothing wrong with petroleum itself. If petroleum products get the proper "recycling" action they should have, it is not bad, and they can remain in our lives with the same convenience.
So, is it important to recycle garbage accurately and precisely?
We, unfortunately, must face the cruelest reality. Immediate environmental protection is impossible to be achieved 100%. To allow petroleum-based plastics to continue in the best posture, SPCS deploys our environmentally friendly plastic (PET) products to formulate the "plastic reduction" solution so that corporations can deliberately respond to environmental protection with government policy support.
That is our mission and focus.
The United Nations Environment Program states that using petroleum-based plastics is socially and economically unavoidable, but continuous progress in plastic reduction is on the right track.
Circular economy & virtuous circle
The circular economy is "a means of production and consumption that evolves in sharing, leasing, reusing, repairing, refurbishing, and recycling the existing materials and products for as long as we possibly can." A circular economy is restorative and reproducible; materials constantly flow in the "closed loop" system rather than using it once and discarding it. To the extent that plastic maintains the sustainability of economic value and not leaks into the natural environment.
The seemingly endless challenge of plastic pollution can be solved by transforming our broken linear system into a cyclic system. To this end, humanity needs to deliberately think about reducing the use of plastics, encouraging reuse, and ultimately recycling.
Here are the four stages of this prolonged process of environmental protection:
Stage 1: 100% petroleum material + unrecovered
Stage 2: To raise environmental awareness: environmentally friendly materials + Petroleum materials > initiate the alert of recycling
Stage 3: Recycling is fully and thoroughly implemented > Environmentally friendly materials
Stage 4: 100% environmentally friendly materials + completed recycling
We are currently in stage 2, which is why SPCS is so actively committed to promoting eco-friendly Ocean Bound PET materials. We also stand on the side of protecting the earth and provide the answer for corporations facing cost and material solutions.
ESG & Carbon Footprint
After all, it should be back to our duties and together taking responsibility and protecting our planet's soil by following the familiar three words. : E for environmental protection, S for Social responsibility, and G for corporate governance.
SPCS can assist your company by offering the following services:
♦ E: Providing environmentally friendly material.
♦ S: Providing cost-effective market prices.
♦ G: Providing materials now regulated in environmental protection issues and pursuing new technology.
The above solutions provided by SPCS can bring down the carbon footprint.
Environmental protection is SPCS' significant promise and core value. We are fully committed to assisting companies in offering more environmentally friendly concepts and sustainable operations.
Let us progressively solve the earth's environmental problems together!
Sustainable Environmental Protection | Compostable Tableware & Cutlery Manufacturer | SPCS
In Taiwan since 2011, SPCS International Co., LTD. has been a manufacturer of compostable cutlery sets and biodegradable products. That is why SPCS International (SPCS) concentrates only on materials that allow us to achieve these goals while still delivering products and services without losing functionality and quality. This includes reusing material for steel crates in logistics and its global services.

With more than ten years of experience, our eco-friendly single-use product lines consist of tableware/cutlery (straw, spoon, knife, cup, lid, lunch box), Amenity goods (cups), and many more customized products.

SPCS has been offering customers biodegradable cutlery sets and biodegradable products with advanced technology and ten years of experience; SPCS ensures each customer's demands are met.

View our high-quality, Eco-Friendly, biodegradable Products, and feel free to Contact Us.