PRODUCT / Paper+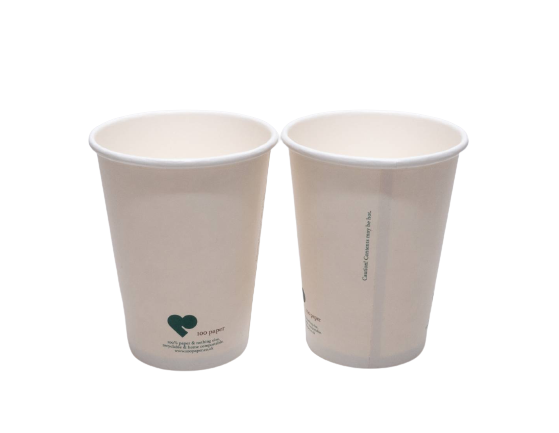 Eco-Friendly Cup
The 100% eco-friendly cup is made from pulp. There are stackable multi-purpose cups, and it is made in Taiwan. Round cups can be customized according to client requirements and made easy to grasp and hold.
Eco-Friendly Cup

It is made from pulp and does not contain harmful substances to the human body; it can be used safely for a long time. When we bury the product in the soil, it can be degraded at a suitable temperature and will not pollute the ground and air. Moreover, our products are water-resistant, impermeable, and have good resistance to high and low temperatures, and most importantly, Paper+'s paper cups have no plastic and no bioplastic film.

Order Information

SPCS provides customized service, and each product has a minimum order quantity. If you'd like to customize your products, we can provide them with relevant specifications.


Features

The eco-friendly round cup has a size: 98 mm (height) and 70 mm (diameter). The capacity is approximately 350ml (12 oz). You can have your cups completely plastic free, most importantly, 100% recyclable. We are also welcome to customize design fabrication.

Product Advantages

To create environmentally friendly cups, paper+ products are suitable for environmental recycling and can be decomposed naturally. These non-toxic and biodegradable amenity products are 100% made in Taiwan from pulp. It is reliable, eco-friendly, non-odorous, and 100% biodegradable.

Eco-Friendly And Sustainable

The steady supply allows us to provide plastic-free products to meet your needs. Additionally, customized services enable customers to take advantage of non-standardized product experiences, creating a unique image. Customers can better understand the plasticity and diversity of this material by customizing it. A good reputation is expected to continue influencing many other potential customers in their countries. We have built long-term and steady-going business relationships with customers in North America, Europe, and elsewhere.